Make Your Thunderbolt 3 Computer Great Strength!
The Netstor HL23T-PRO eGFX box was created to be installed with most full-length, full-height, double-width graphics card to give your Thunderbolt 3 host computer the almighty power to work your digital content workflows, assist with creating your products in the production and entertainment fields including video editing, Augmented Reality (AR) / Virtual Reality (VR) content creation and even gaming. Feel the accelerated power for all your applications including GPU-accelerated analytics, rendering, and virtualization for any creative power-user or professional.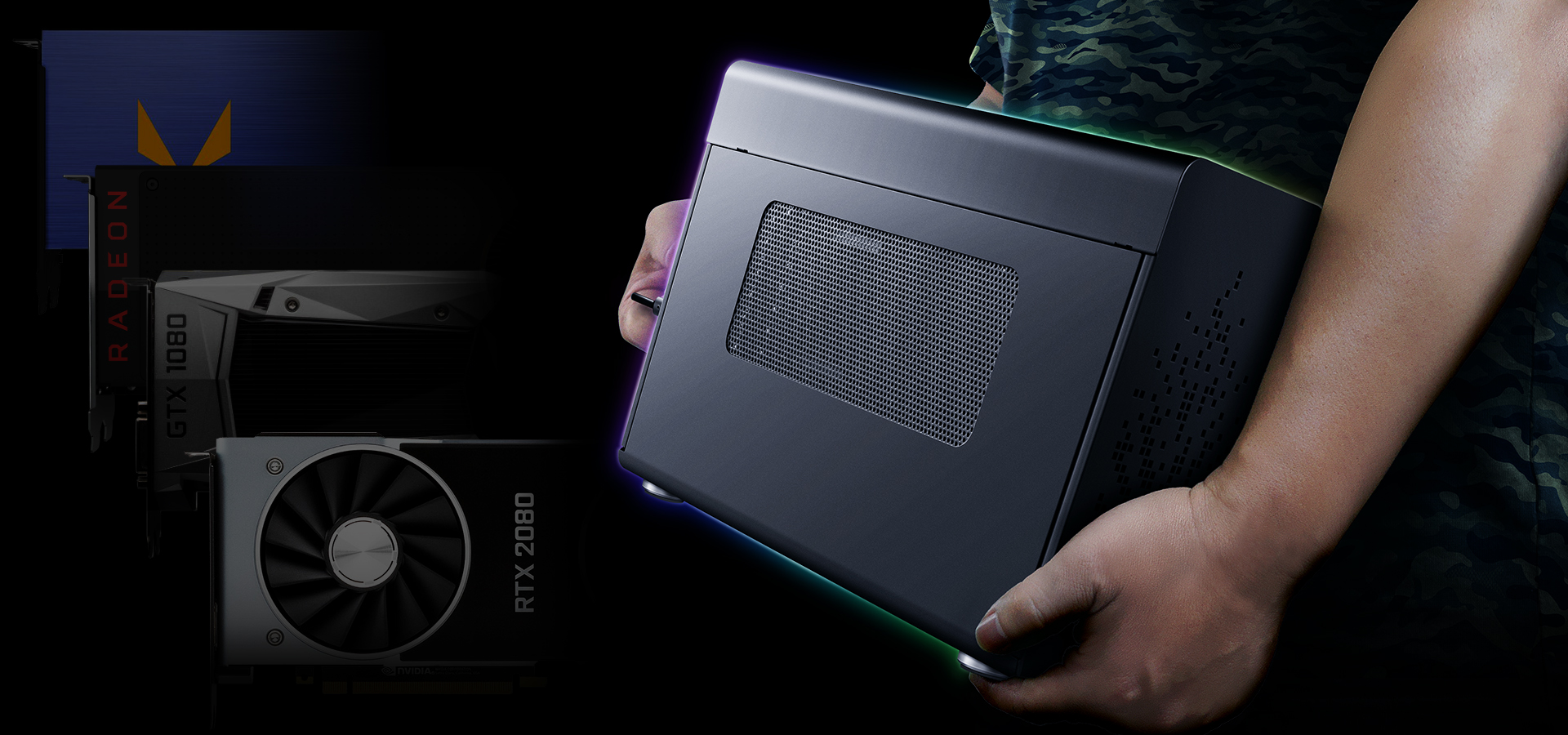 Thunderbolt 3 (USB-C) 40Gbps Interface
Designed to feature Thunderbolt™ 3 interface (40Gb/s) capable of providing PCIe bandwidth up to 2750 MB/s, 2x times Thunderbolt 2, for diverse professional PCIe cards such as video transcoding and video capture that primarily require higher throughput of data transfer rate to the host computer.
Cooling Where your Card Needs It Most
Built with one positional, movable 8×8 cm speed-adjustable fan cooler at enclosure's side, at any time users can shift  the cooler's position to have the best airflow ventilation to the graphics card based on each card's length design and card's fan/blower location.

Mac & Windows certified. Works with Thunderbolt 3 Computers
The Thunderbolt™ 3 HL23T-PRO eGPU enclosure has passed Apple and Intel's strict certification test process and is Mac and Windows certified, which supports and works with all series of Thunderbolt 3 computer.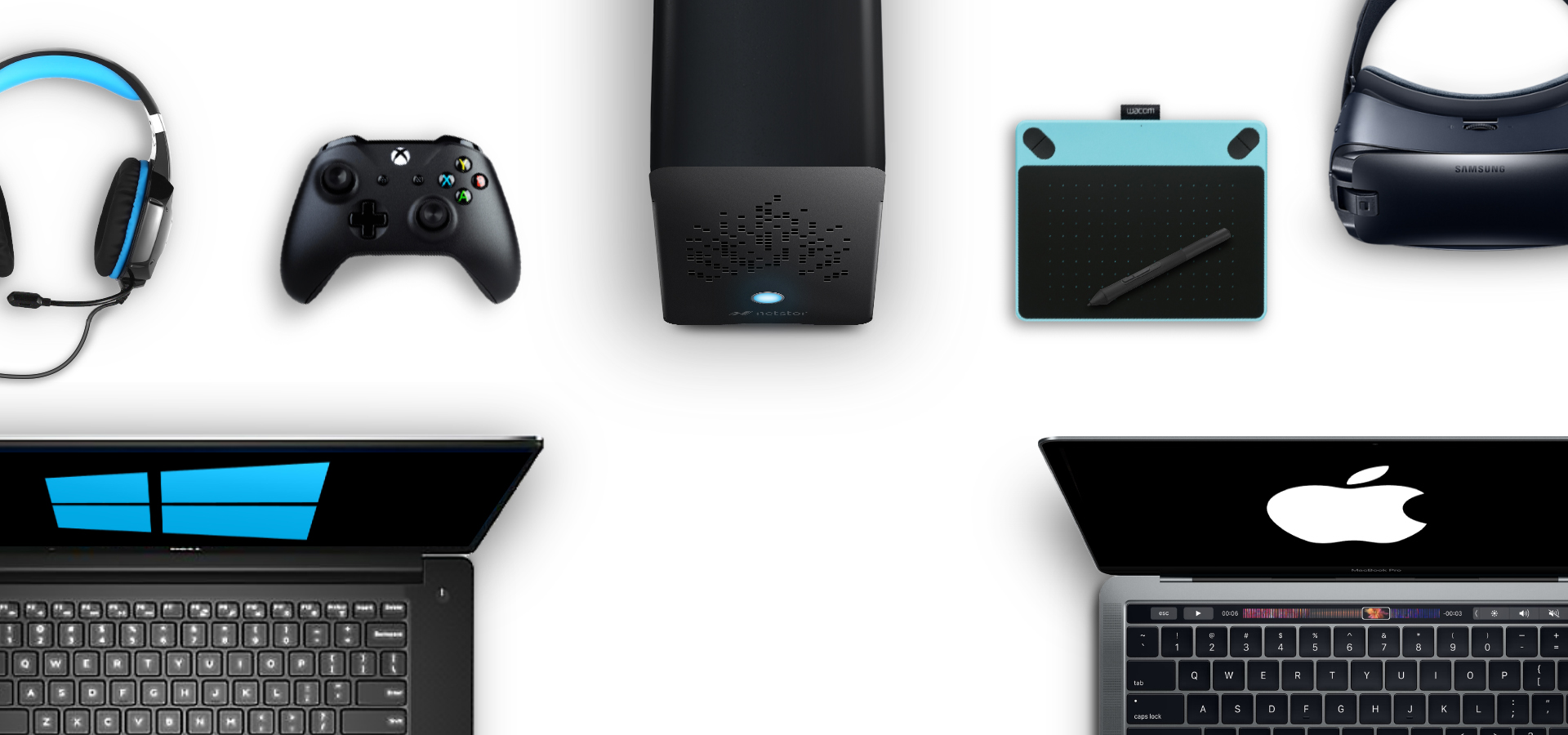 Contains a Thunderbolt 3 (40Gb/s) Cable
The included 0.5-meter Thunderbolt™ 3, 40Gbps, cable allows users to connect the eGFX box with their Thunderbolt 3 host computer for all kinds of the professional eGPU applications and digital workflows.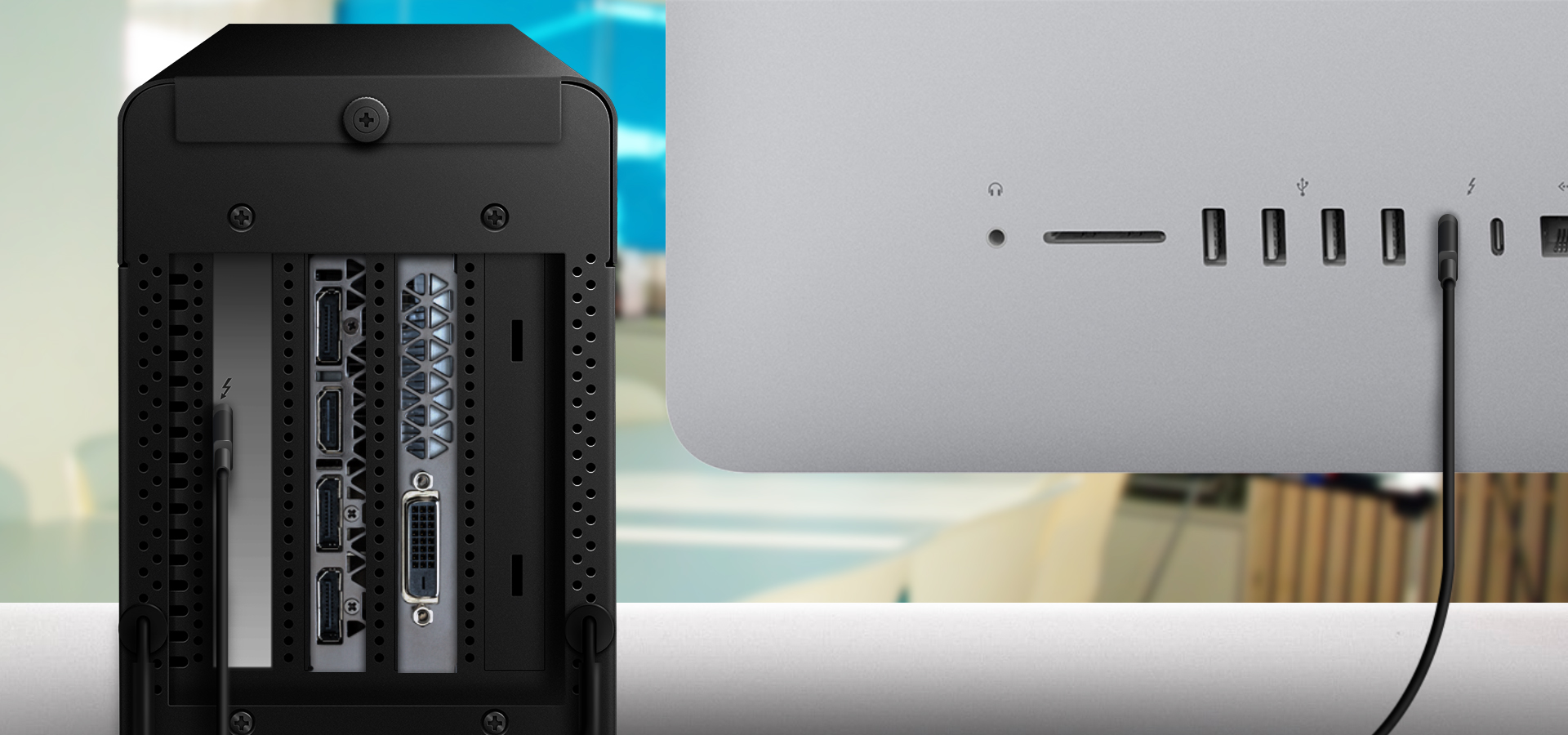 400W Industrial-Grade Power Supply
The built-in 400W industrial grade PSU provides more sufficient power in support of more varieties of graphics cards, and definitely suits every end-users' needs in the digital content workflow applications. The external GPU enclosure includes two 6+2 pin auxiliary PCI-E power connectors that support graphics cards requiring electric power up to 400 watts.
Perfect Graphics Cards Compatibility
The Nvidia and AMD GPU cards that are compatible and work greatly with Netstor HL23T-PRO eGFX box include Nvidia GeForce 10 / 900 series, Quadro P6000 / M6000 series and AMD Radeon RX, R9 series, FirePro WX9100 / 7100 series.